For producers
One device does it all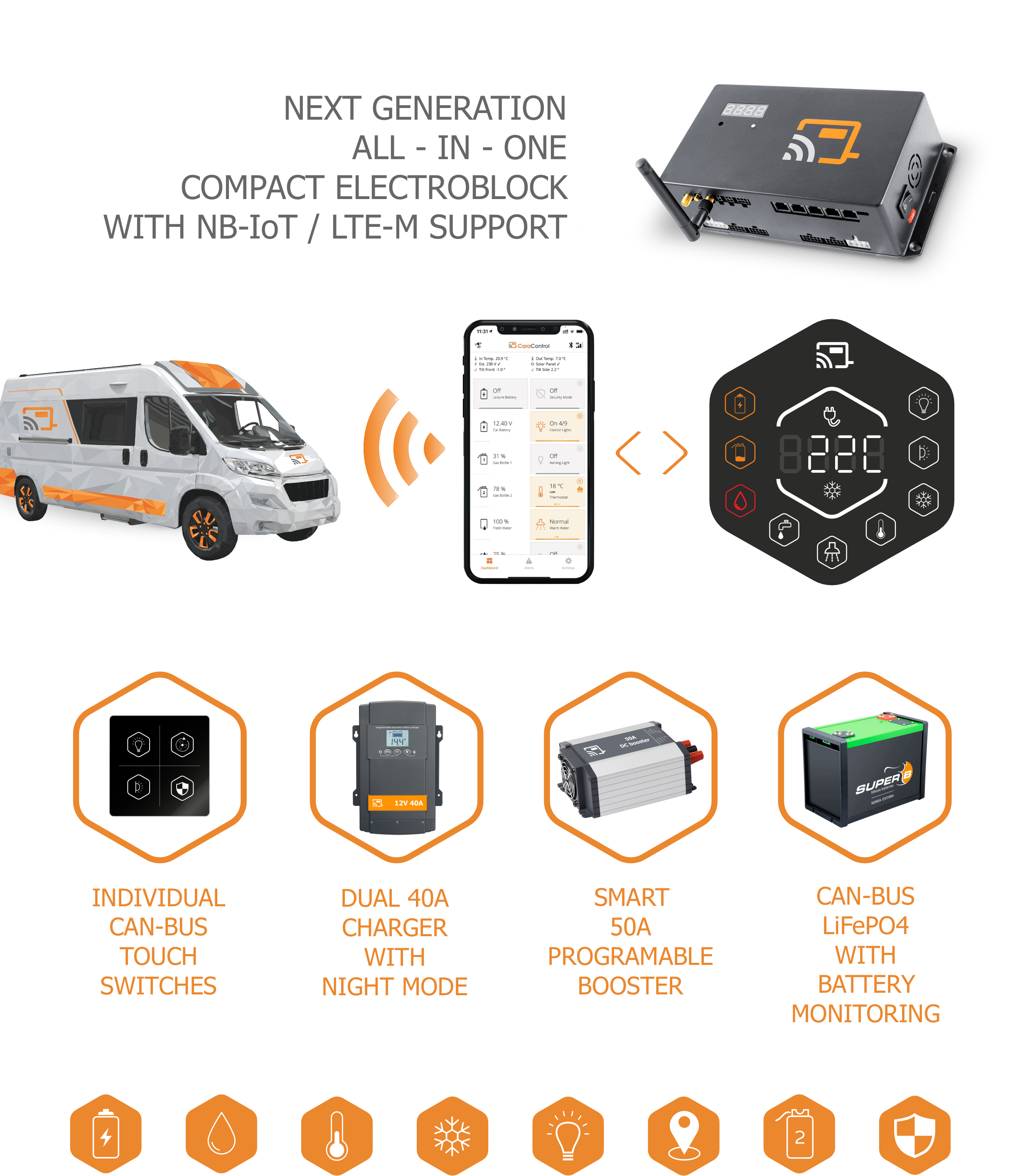 Your Smart RV OEM solution
Interested in our high-tech automotive products? Ask us for OEM solution based on your needs just today.
We can provide you with our next generation All-In-One compact electroblock, low-power and automotive certified to cover all your needs.
In addition, we can deliver to you customized control panel, luxury touch glass lighting switches or charger with booster, everything working togehter as real smart home solution you know from your home.
We are also able to adopt the skin of our mobile App to fit your graphic design or integrate our Android app into your dashboard.